Tutorial 2 - Creating a Funny Walk
Start by selecting the plus icon in the top right.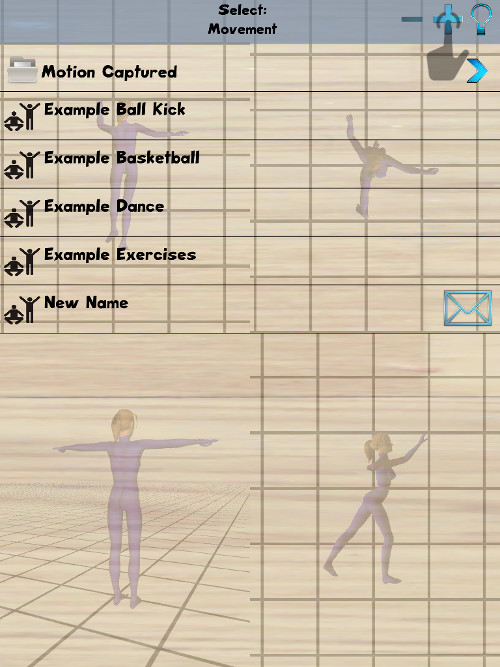 This will bring up a box for you to give the new move a name.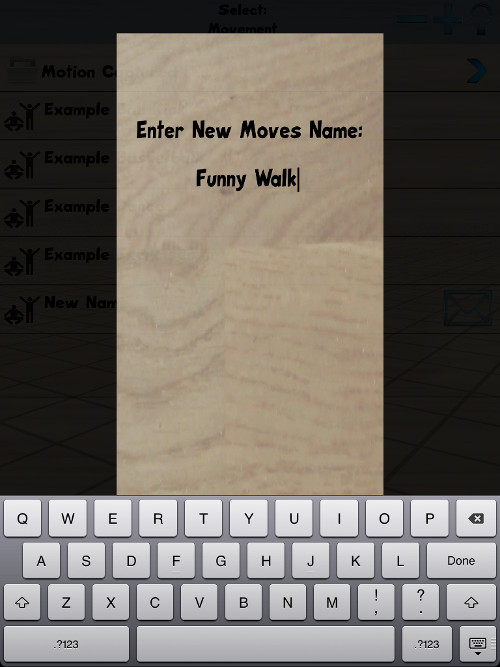 Once the name is as you want, select 'CREATE'.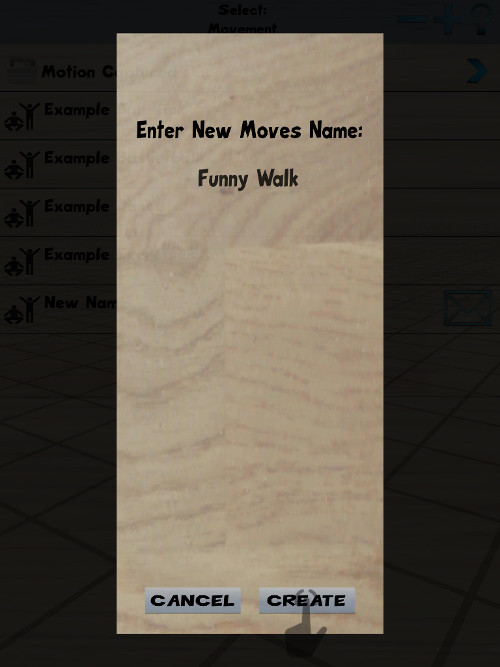 An empty new move will have been created with the name given. Select this from the list.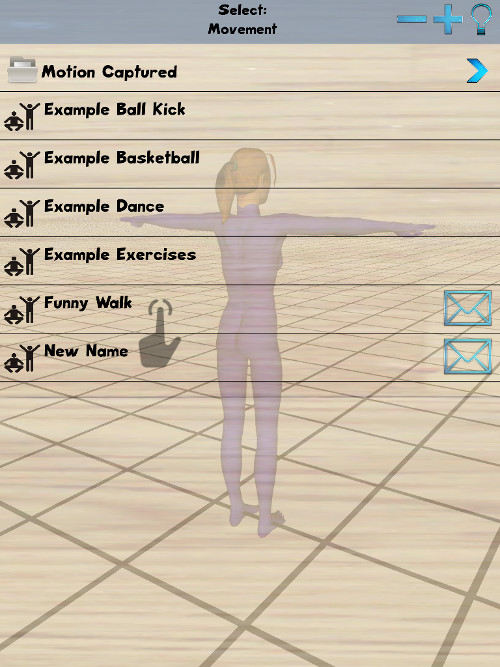 You will be shown the first frame of your new move. To enter edit mode, press the small hammer in the bottom right.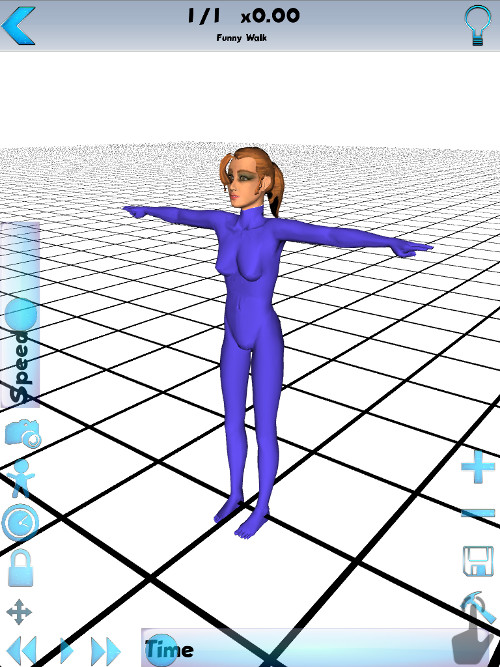 In edit mode, you can rotate limbs as needed to create your move by moving the coloured circles. When first entering edit mode the pelvis will be selected which can also be moved by the three surrounding coloured arrows.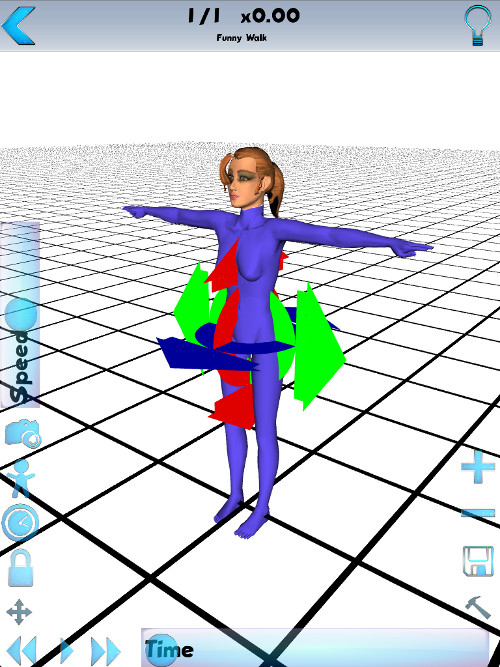 We will start the movement by moving the left leg so select the left leg by pressing it.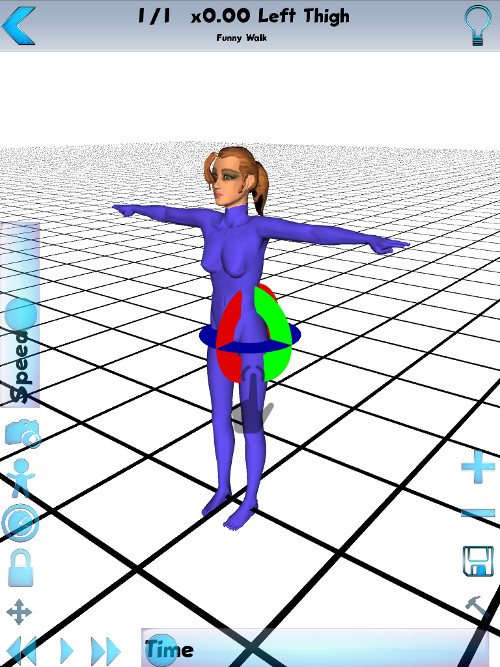 Rotate the left left by dragging the red circle around.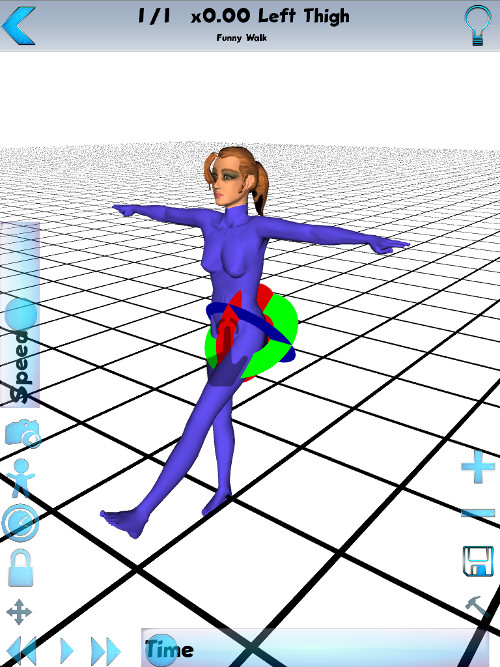 Now select the left arm and rotate upwards by moving the green circle.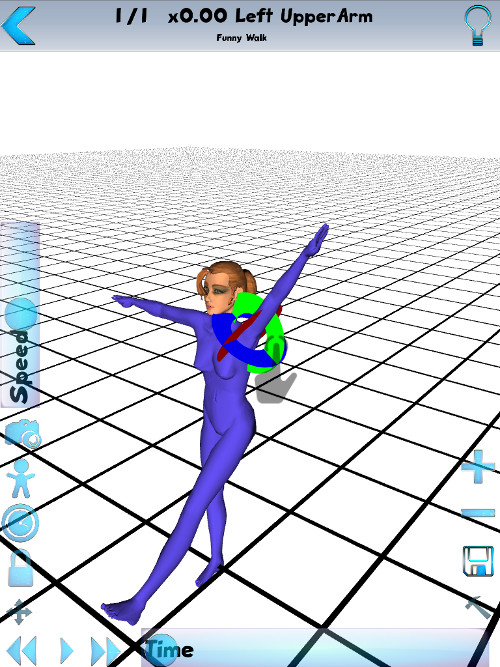 Select the right arm and move down.
At this stage we have moved the character into the pose for the first frame. To create the next frame we must first add another frame which is done by pressing the plus icon on the right hand side.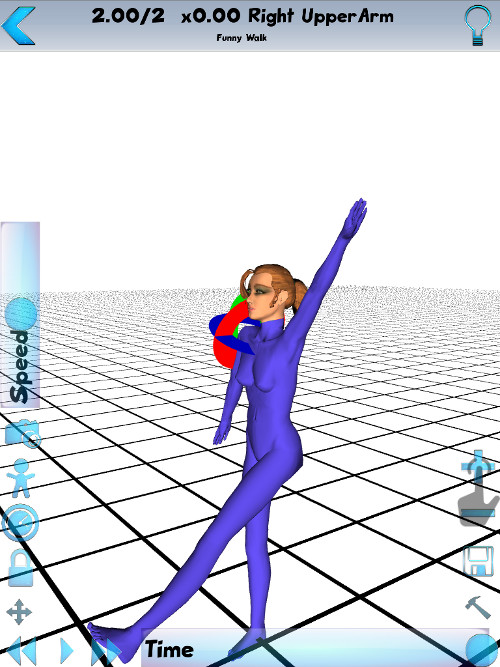 To update the move for the second frame, start by selecting the left leg and rotating down so it points down again.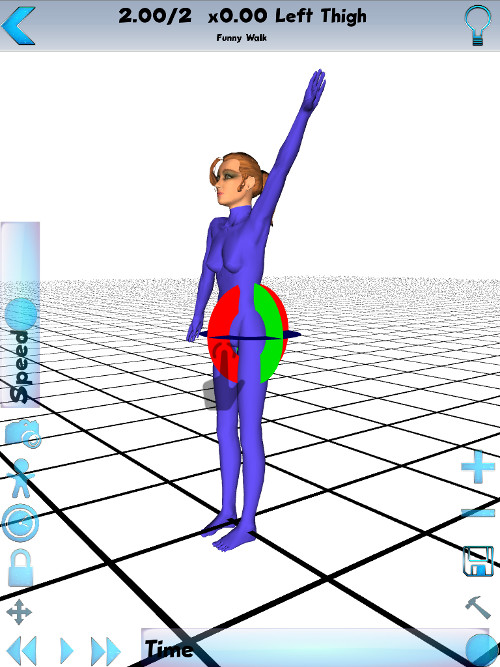 Select the right left and rotate backwards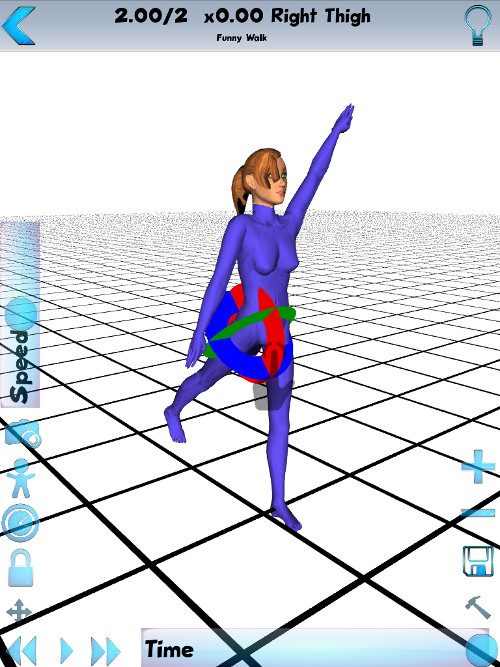 Select the right arm and rotate outwards.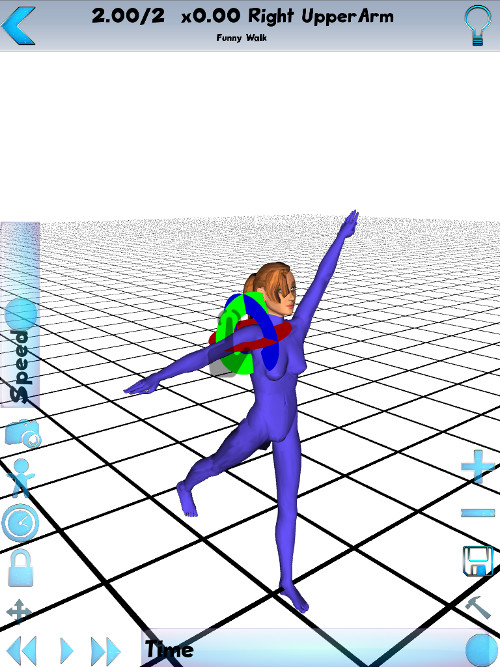 Select the left arm and rotate forwards.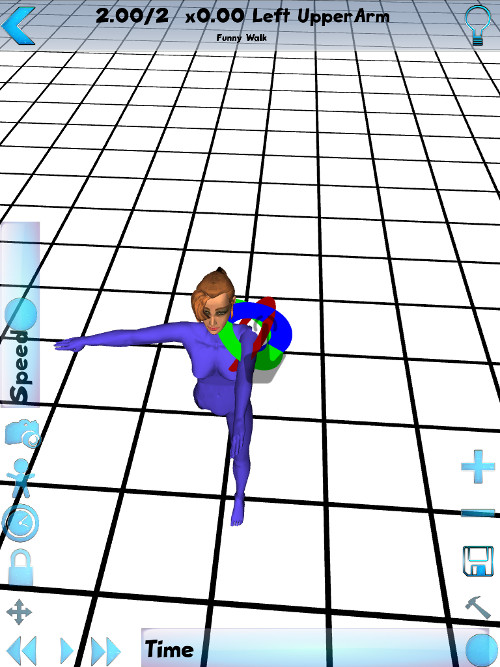 To save the newly made movement press the disk icon in the bottom right.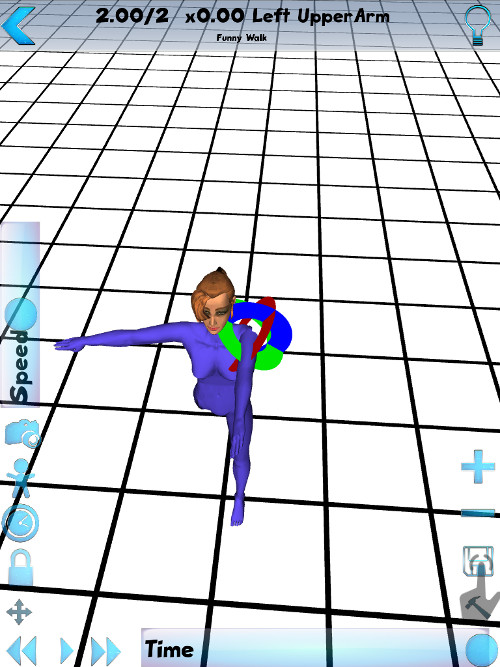 And finally press the hammer icon again, in the bottom right, to come out of edit mode. Your new movement is now created and can be played by pressing the play icon in the bottom left.