Tutorial 1 - Playback
Start by selecting the prefered move.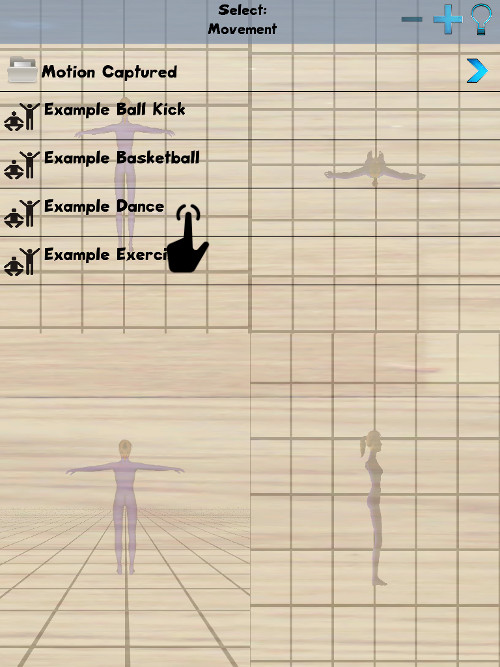 This will take you to the main play back screen.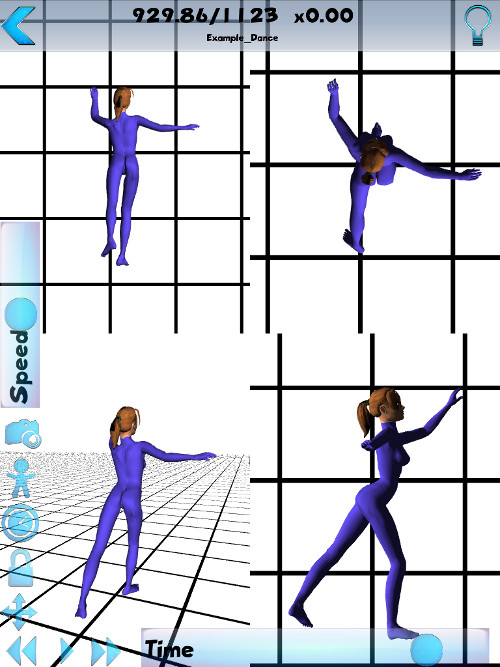 By holding the light bulb in the top right you will be shown labels for each of the buttons.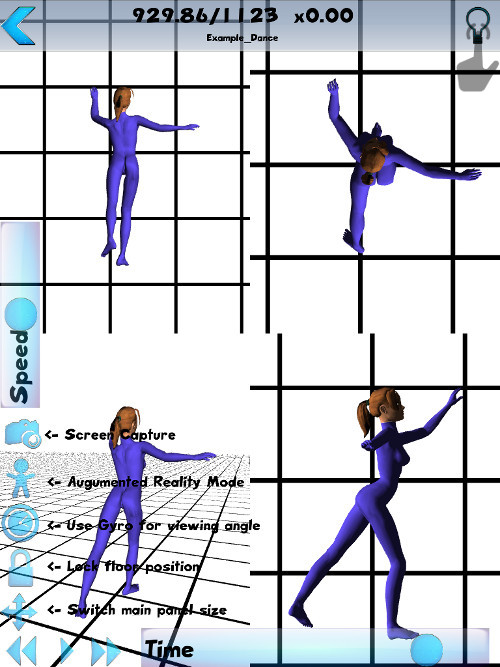 This button switches between the four and single view screen modes.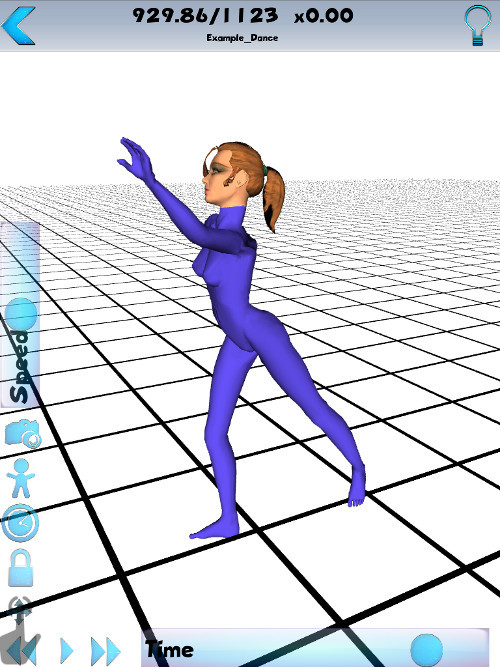 This lock button locks the camera's position to allow observing of position change more easily.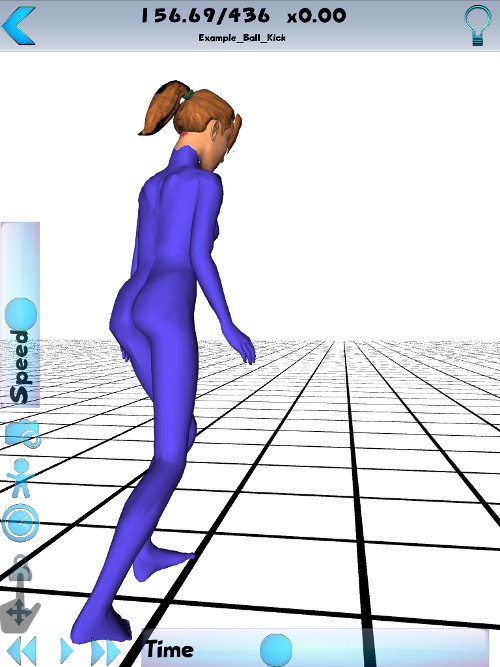 This round button turns on the gyro. In this mode, turning the mobile device will allow you to look around the character.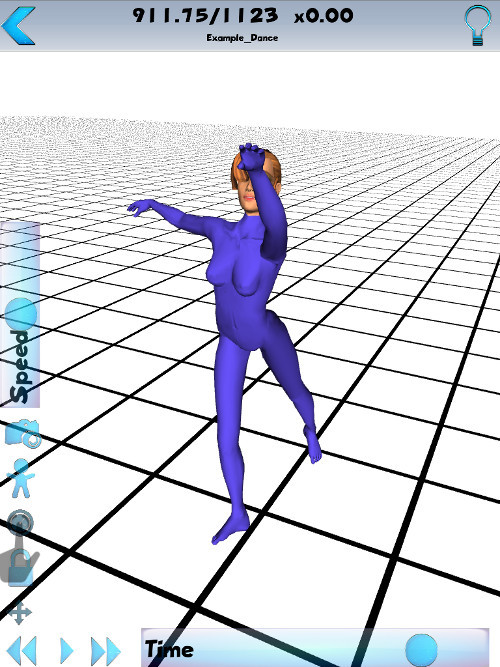 This character button turns on the augumented reality mode. In this mode, if you point your mobile devices camera towards a print out of the AR Marker (www.stablevalley.com/mymoves/marker.jpg) the movement will be played back on top of it. You can also test out by pointing camera at the marker image below.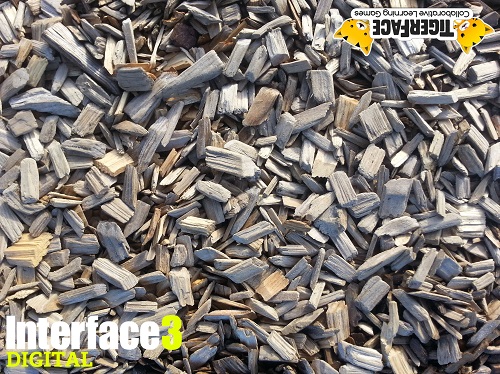 If you select the camera button, you will be presented with two further buttons. The top one will capture a screen shot to your device, whilst the second one will take a screen shot then open up your default email program to send the picture via email to whoever you choose.